Moonstone Pendants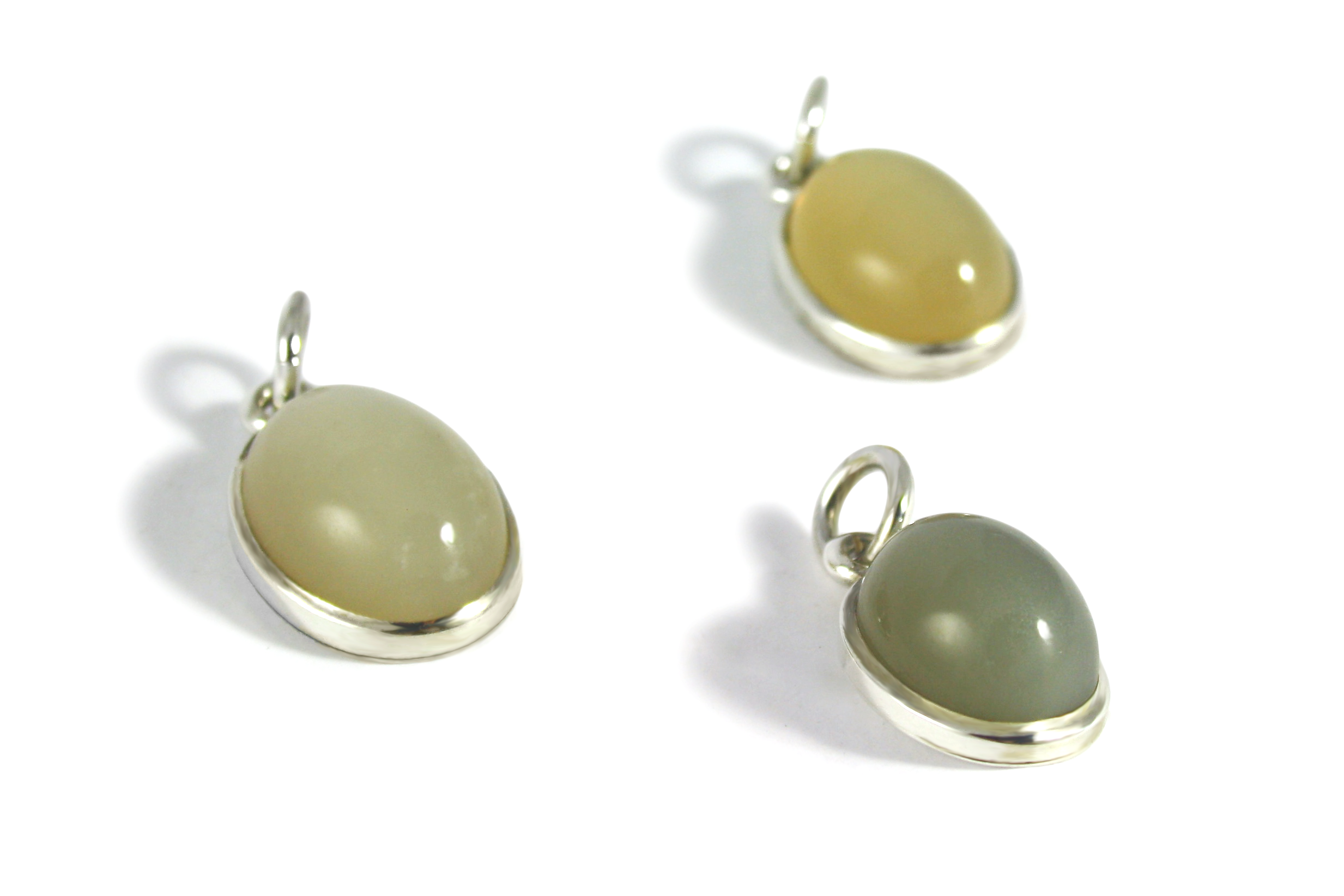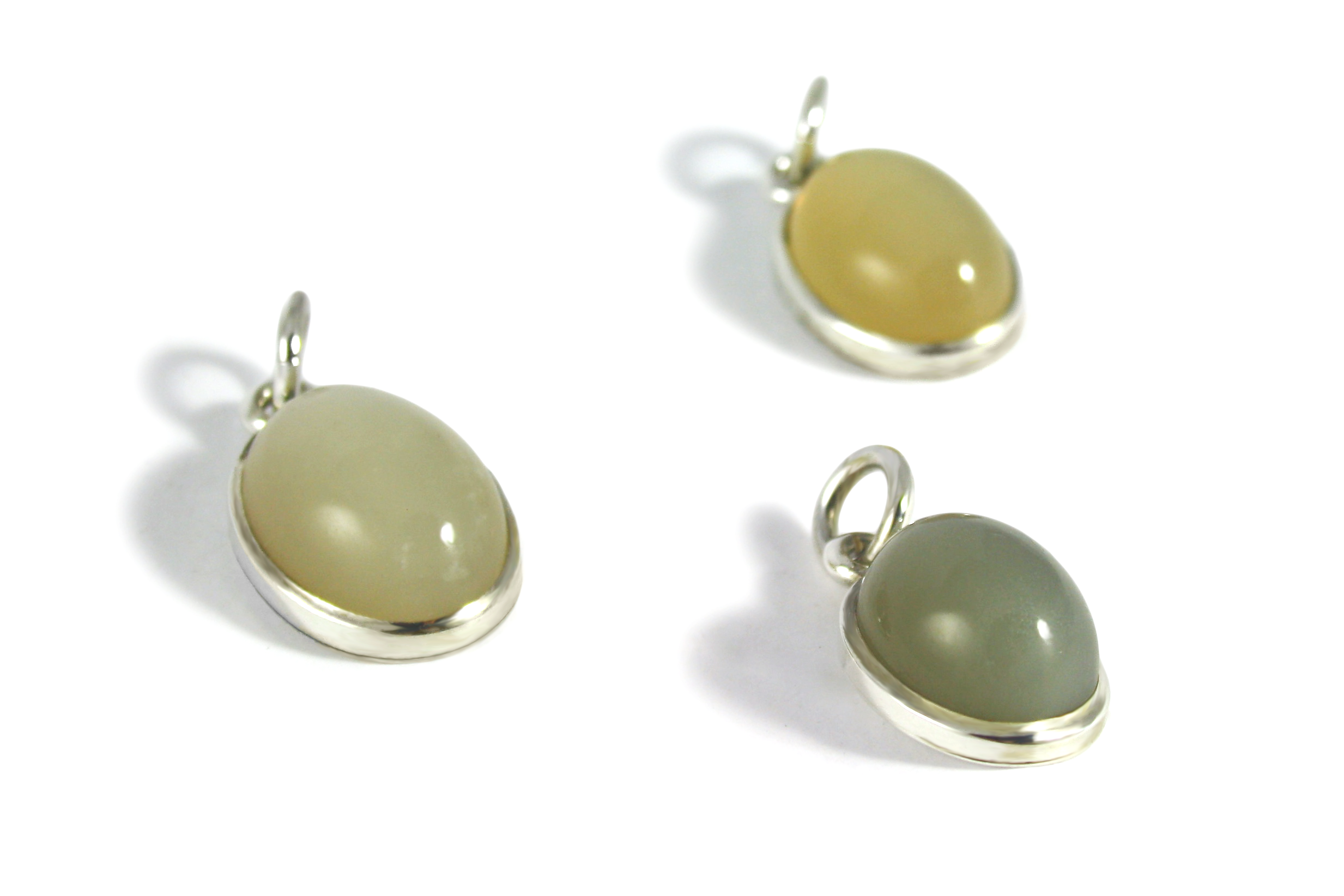 Dimensions: 2cm x 1.5cm
From the Franchi jewelry series Moonlight, the Moonstone Pendants reflect the amorous connotations of a nocturnal setting and an aesthetic exploration into the chromatic, geometric, and transitional qualities of the moon. Here, three silver elliptical pendants holding a variety of moonstone represent the phases of moon and metaphorically the diverse romantic phases. The ethereal, flickering sheen of the stones recalls the subject of a verse that inspired this collection, the night sky reflecting through the batting lashes of a young woman's eyes in Shakespeare's epic love tragedy based in Italy. Romeo and Juliet:
Two of the fairest stars in all the heaven,
Having some business, do entreat her eyes
To twinkle in their spheres till they return.
What if her eyes were there, they in her head?
The brightness of her cheek would shame those stars,
As daylight doth a lamp; her eyes in heaven
Would through the airy region stream so bright
That birds would sing and think it were not night.
See, how she leans her cheek upon her hand!
O, that I were a glove upon that hand,
That I might touch that cheek!